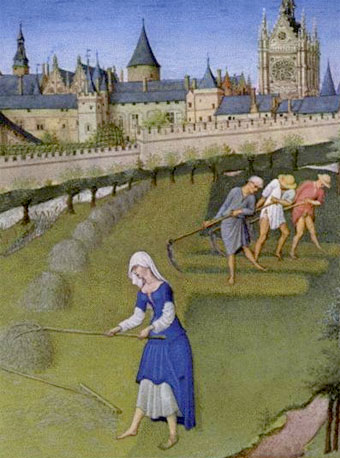 Telling the history of land and food in Britain is always a multi-stranded narrative. On one side we have the history of enclosure, privatisation and the dispossession of land based communities; on the other we have the vibrant histories of struggle and resistance that emerged when people rose up and confronted the loss of their lands, cultures and ways of life.
These multiple histories go largely undocumented in the literature of the times, often expressed simply as a hanging here and an uprising there, yet in the music and stories of the people they take on a different life.
'Three Acres And A Cow' connects the Norman Conquest and Peasants' Revolt with current issues like fracking, the housing crisis and food sovereignty movement via the Enclosures, English Civil War, Irish Land League and Industrial Revolution, drawing a compelling narrative through the radical people's history of Britain in folk song, stories and poems.
Part TED talk, part history lecture, part folk club sing-a-long, part poetry slam, part storytelling session… Come and share in these tales as they have been shared for generations.