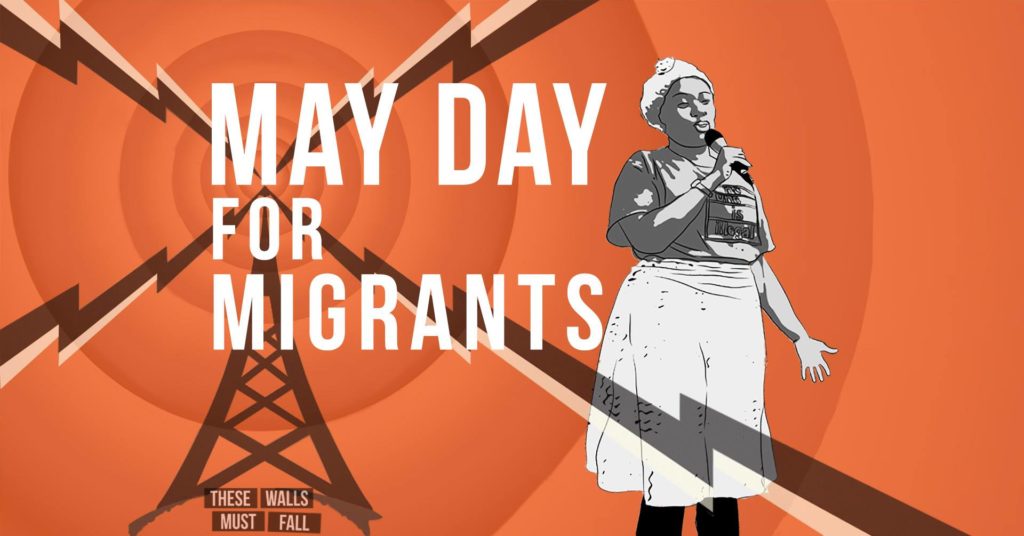 Friday 1st May is May Day, or International Workers Day. We're showing our solidarity with migrants by hosting an online gig of political folk song, poetry, and spoken word, and later DJs with music and performers from around the world.
7:15 – 7:45pm: The Sandpipers
The Sandpipers and their lockdown friends will delight you with beautiful folk songs old and new, featuring delicious harmonies and an instrument or two. Feminist folk anthems meet angry politics and general silliness from this lovely lineup.
8:00 – 9:00pm: Three Acres and a Cow
Join musicians, poets and storytellers from the Three Acres and Cow herd exploring land rights and protest in England, Wales and Scotland throughout the ages. Featuring Rachel Rose Reid, Owen Shiers, Roo Bramley and Robin Grey.
9:00 – 10pm: Break time
Get a drink, donate some money, tell your friends on social media how much fun you're having, enjoy a stretch!
10:00 – 11pm: Naf (DJ)
Naf loves everything connected to music. He plays percussion and the drum kit, and DJs anything from experimental to techno, and everything in between. He loves to buy records of all genres and thinks everything sounds better on vinyl to bring out the richness of the music, so expect an all vinyl set! He says, "I want people to have a good time when listening to music and will play what makes people enjoy and dance!"
11:00 – 12 midnight: Kom Kom (DJ)
Based in Sheffield, Kom Kom plays soca, kuduro, dancehall, afrobeat and other bassy dance music from all round the world. She also plays techno under the name KKTA. Kom is one member of the Barang! collective.
12:00 midnight – 1am: Nimble Jack (DJ)
'Specialist in all styles', Nimble Jack is currently focusing on quirky house and percussive techno with the odd nod to bass music. Resident at Shambala Festival's Rebel Soul, and Barang!