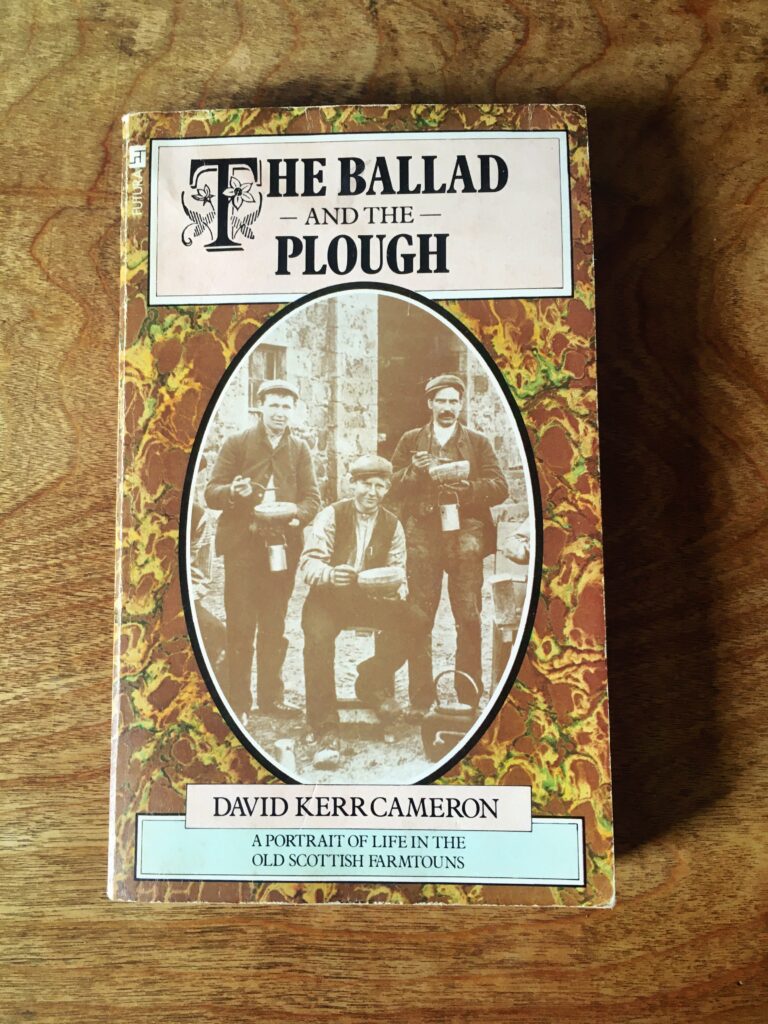 That there are algorithms out there on the internet that know so much about us all is shit scary. Some days it can be annoyingly useful though, like the day when it suggested that I might want to buy a 2nd hand copy of this book and I did… and was grateful for the recommendation. Grrrrrrrr….
The book is very geographically focussed on the north east lowlands of Scotland and explores advances in technology and the repercussions for workers through the medium of bothy ballads. Sounds ace, doesn't it?
It covers the 1800s in detail and really helped me to understand the transition from women working the fields with a sickle, to men working the fields with scythes, and oxen pulling rudimentary ploughs, to a paid of horses pulling a far more modern device. It also explores the beginnings of automation, steam power and machines. All evidenced by songs. Brilliant.