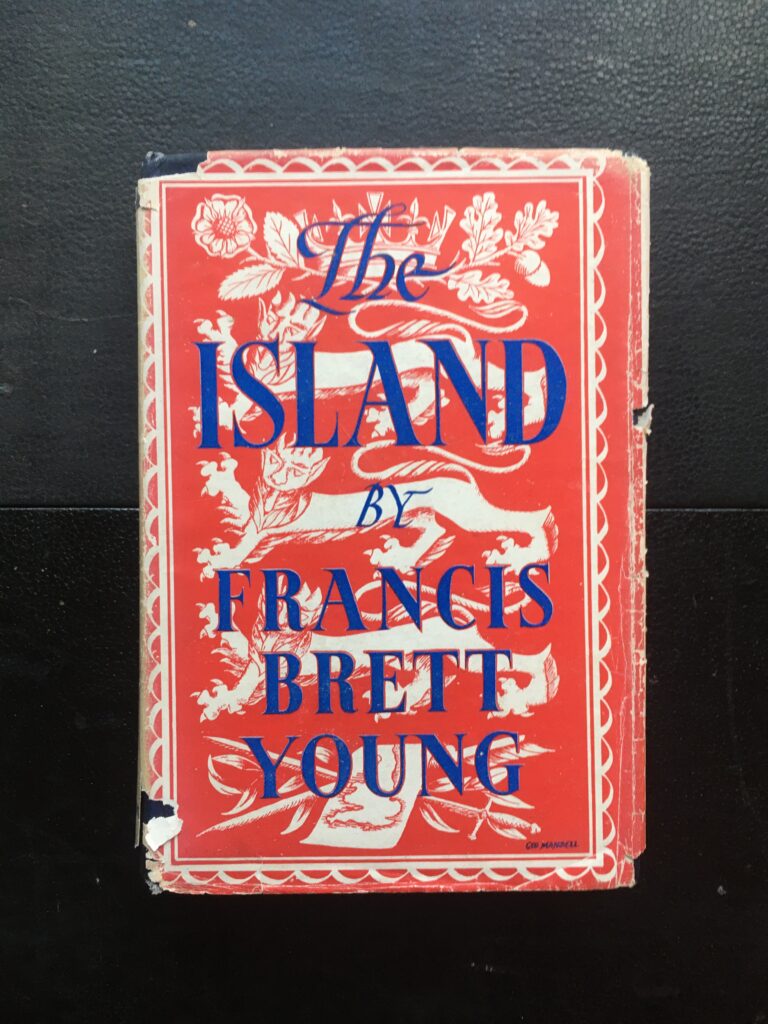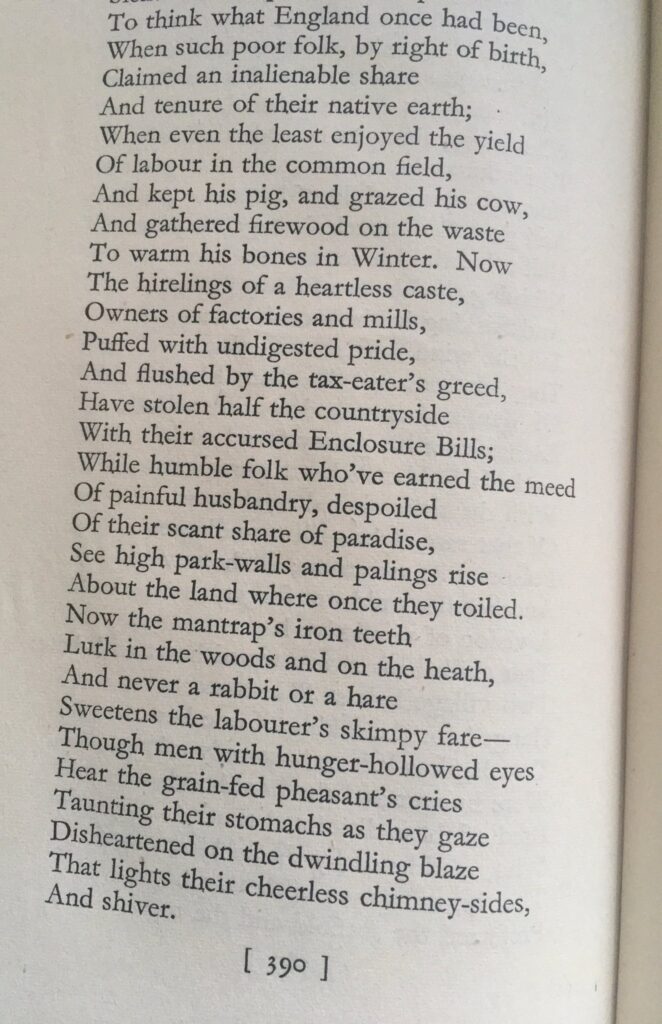 To think what England once had been,
When such poor folk, by right of birth,
Claimed an inalienable share
And tenure of their native earth;
When even the least enjoyed the yield
Of labour in the common field,
And kept his pig, and grazed his cow,
And gathered firewood on the waste
To warm his bones in Winter. Now
The hirelings of a heartless caste,
Owners of factories and mills,
Puffed with undigested pride,
And flushed by the tax-eater's greed,
Have stolen half the countryside
With their accursed Enclosure Bills;
While humble folk who've earned the meed
Of painful husbandry, despoiled
Of their scant share of paradise,
See high park-walls and paling rise
About the land where once they toiled.
Now the mantrap's iron teeth
Lurk in the woods and on the heath,
And never a rabbit or a hare
Sweetens the labourer's skimpy fare-
Though men with hunger-hollowed eyes
Hear the grai-fed pheasant's cries
Taunting their stomachs as they gaze
Disheartened on the dwindling blaze
That lights their cheerless chimney-side,
And shiver.
Francis Brett Young (29 June 1884 – 28 March 1954) was an English novelist, poet, playwright, composer, doctor and soldier – https://en.wikipedia.org/wiki/Francis_Brett_Young – he wrote The Island in 1944.