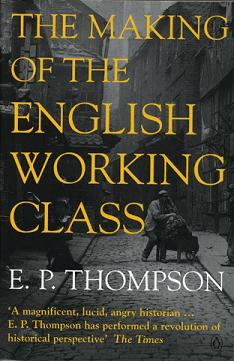 The Making of the English Working Class
by E.P. Thompson
Considered a definitive text for many years this book is dense, academically rigorous and utterly superb.
I needed a dictionary, wikipedia and a notebook to get myself through the first quarter but once up to speed with the authors style and concepts, it was as compelling a read as I have ever had.
This book has the advantage of being widely respected across all academic and historical fields in a manner which some of the other books I have read are not.