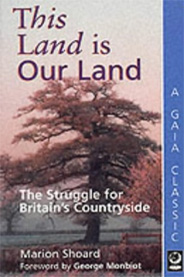 This Land Is Our Land
by Marion Shoard
The definitive book on land both past and present, although it has sadly not been updated since the 80's.
It gets a bit heavy going in places but the first third, which is a history from Roman times to the present, is totally gripping and a must read for anyone interesting in land and land rights.
I had to take quite a few breaks whilst reading it as sections of it made me really angry and/or sad.