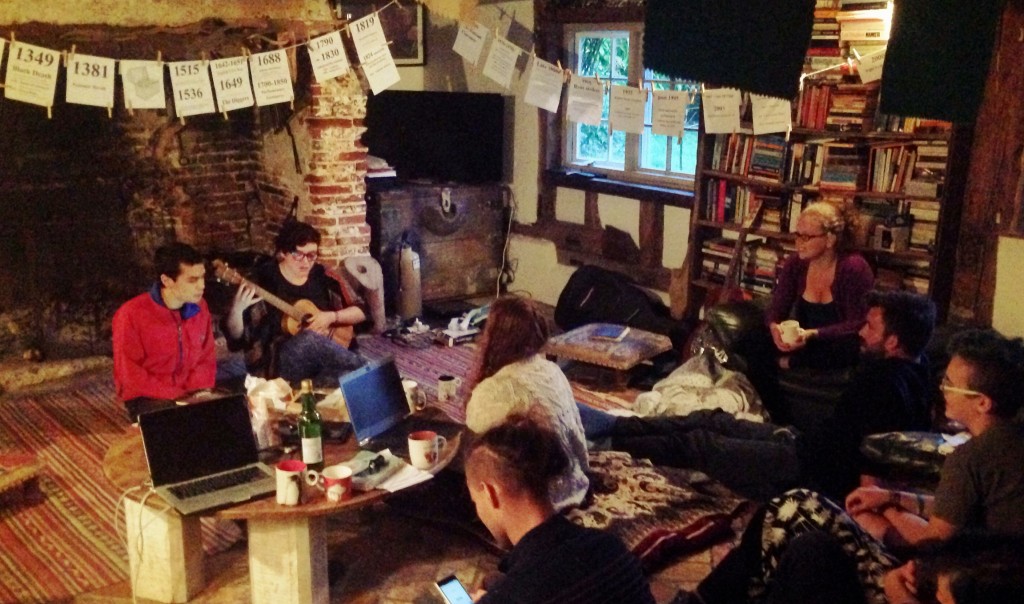 Way back in warm, sunny August, seven young people gathered somewhere in the depths of the East of England; the outskirts of a town called Diss (plenty of puns were made) in a lovely cottage, previously home to the writer Roger Deakin.
Five of us were from the youth organisation Woodcraft Folk, and we were glad to be joined by Molly and Kathleen who we hadn't met before but quickly made friends with.
We were joined by Robin and Rachel and spent the week reading, singing and learning all about the history of our land and the struggles that have been fought for it. We listened to podcasts, taught each other songs and shared food together between practicing sections of the show ready for a performance.
At the end of the week, we performed a full show of Three Acres and a Cow as a group, complete with poetry, sketches and, of course, singing.
Since the residency, Anna has successfully applied for funding to develop a Quaker version of the show alongside Robin, and I have been involved in various performances of the show in my new role as youth apprentice.
Here is a selection of photos from the week:
– Naomi, apprentice of Three Acres And A Cow