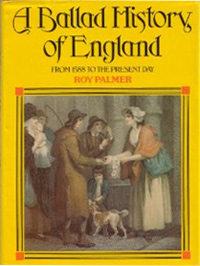 A Ballad History of England
by Roy Palmer
Roy Palmer has spent much of the last thirty years hunting for ballads and using them to weave together a people's history of England. He has mastered the art of this in a number of excellent books of which this is a great starting point.
This book is utterly superb and should be bought without hesitation. Each song has a melody and words, along with a page or two giving its historical context.