We are performing from 5-7pm, followed by food then a ceilidh!
tickets from https://www.eventbrite.co.uk/e/get-your-goat-street-goat-party-tickets-33652959909
facebook event – https://www.facebook.com/events/1314764418613851/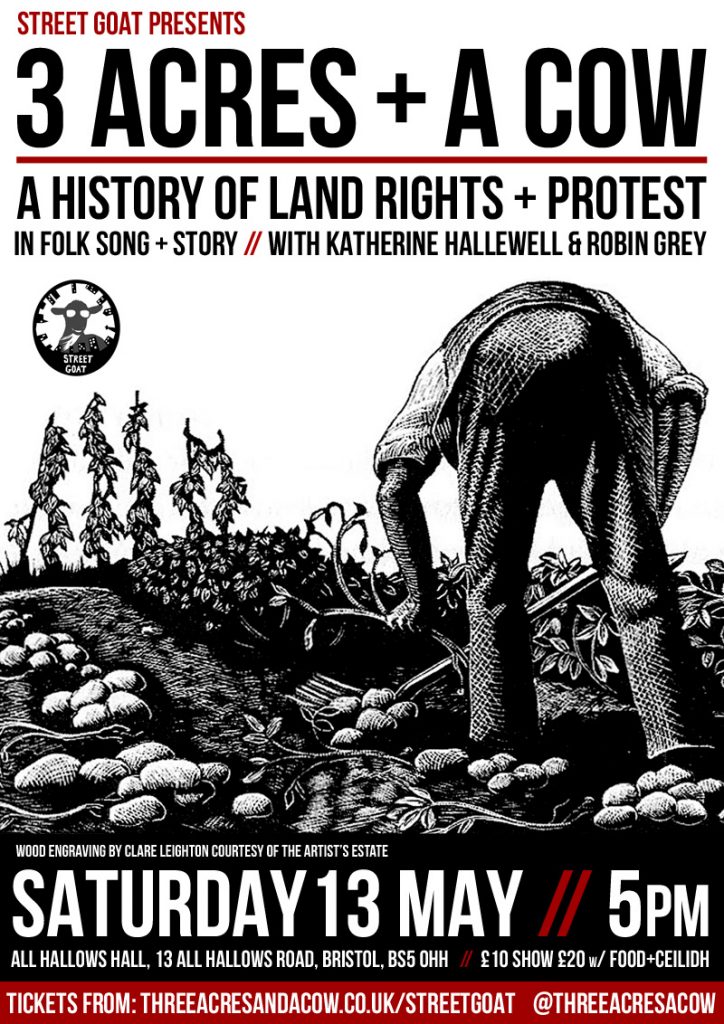 West Central London Green Party proudly presents
Three Acres And A Cow, A History Of Land Rights And Protest In Folk Song And Story
Thursday 23rd April @ The Truscott Arms, 55 Shirland Rd, Maida Vale, W9 2JD
Doors from 7.00pm – show starts at 7.30pm tickets from http://www.etickets.to/buy/?e=12554
——————–
'Three Acres And A Cow' connects the Norman Conquest and Peasants' Revolt with current issues like fracking, the housing crisis and transition town and food sovereignty movements via the Enclosures, English Civil War, Irish Land League and Industrial Revolution, drawing a compelling narrative through the radical people's history of Britain in folk song, stories and poems.
Part TED talk, part history lecture, part folk club sing-a-long, part poetry slam, part storytelling session… Come and share in these tales as they have been shared for generations.