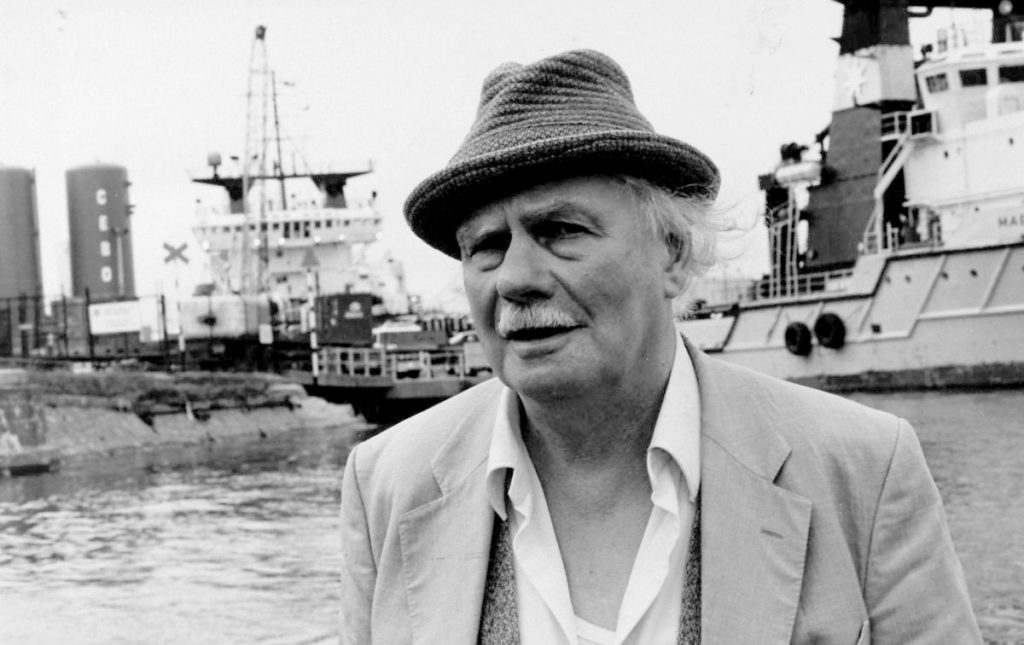 I was told about Hamish Henderson a few weeks ago and just spent a delightful hour making friends with his best known song 'Freedom Come All Ye'.
There have been a few translations into English but I didn't really like any of them so I've written my own, building on unattributed previous efforts. It's such a shame that 'down' and 'bloom', and 'more' and 'bare' don't rhyme in my southern English accent!
Original scots:
Roch the wind in the clear day's dawin
Blaws the cloods heilster-gowdie owre the bay
But there's mair nor a roch wind blawin
Thro the Great Glen o the warld the day

It's a thocht that wad gar oor rottans
Aa thae rogues that gang gallus fresh an gay
Tak the road an seek ither loanins
Wi thair ill-ploys tae sport an play
Nae mair will our bonnie callants
Merch tae war when oor braggarts crousely craw
Nor wee weans frae pitheid an clachan
Mourn the ships sailin doun the Broomielaw

Broken faimlies in lands we've hairriet
Will curse 'Scotlan the Brave' nae mair, nae mair
Black an white ane-til-ither mairriet
Mak the vile barracks o thair maisters bare
Sae come aa ye at hame wi freedom
Never heed whit the houdies croak for Doom
In yer hoos aa the bairns o Adam
Will find breid, barley-bree an paintit rooms

When Maclean meets wi's friens in Springburn
Aa thae roses an geans will turn tae blume
An the black lad frae yont Nyanga
Dings the fell gallows o the burghers doun.
Robin's English translation
Rough the wind in the clear day's dawning
Blows the clouds topsy turvy about the bay,
But there's more than a rough wind blowing
Through the great glen of the world today.
It's a thought that will make our tyrants
(Rogues who fancy themselves so fine and gay)
Take the road, and seek other pastures
For their ill ploys to sport and play
No more will our bonnie callants
March to war when our braggarts crousely craw,
Nor wee ones from pit-head and hamlet
Mourn the ships sailin' down the Broomielaw.
Broken families in lands we've harried,
Will curse our names no more, no more;
Black and white, hand in hand together,
Will drive the tyrants from every shore
So come all ye at home with Freedom,
Never heed the crooked hoodies croak for doom.
In your house all the bairns of Adam
Can find bread, barley-bree and painted room.
When MacLean meets with friends in Springburn
Sweet the flowers will all bloom that day for thee
And a black boy from old Nyanga
Will break his chains and know liberty