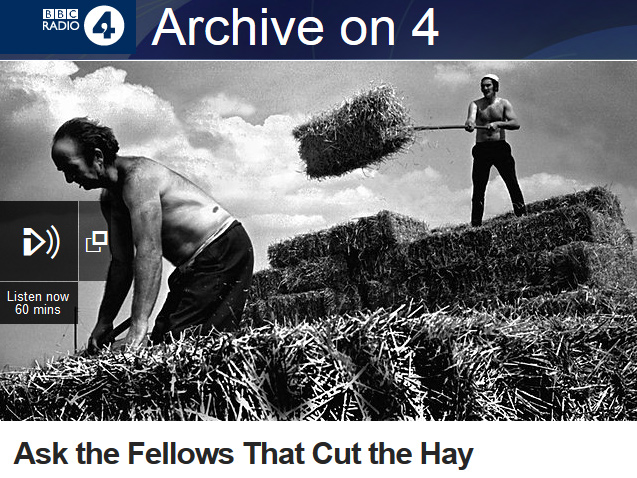 In this BBC Archive On Four, historian Alan Dein celebrates the centenary of his mentor George Ewart Evans, collector of Suffolk farming tales. Evans began by chatting to his neighbours over the fireside in the 1950's and transcribing stories about poaching, shepherding, smuggling and ditching.
http://www.bbc.co.uk/programmes/b00rv8yk
The talk was of a hardscrabble life, of leaky roofs and meals of pea soup and pollard dumplings and beef only at Christmas with occasional festivities like the Whitsun fair.
Evans came from a Welsh mining village and he sympathised with the labourers' stories about the tyranny of the trinity of the parson, squire and farmer. He was a sympathetic listener who asked allowed his community to speak for itself and he captured the stories of people whose traditions had been unbroken for generations, who worked on the land before mechanisation and who believed in magic and folk wisdom and had intuitive understanding of working with animals.
Evans' eleven books about the working lives and folk stories of Blaxhall are a portrait of every facet of his village and paved the way for books and programmes, both fiction and not fiction, about British agricultural life.